8:25 p.m. ET: Huge, huge personal victory for Allmendinger.

NASCAR on ESPN @ESPNNASCAR
AJ Allmendinger's road to redemption now includes a road-course win at Road America!
8:12 p.m. ET: Here we go.
Brad Norman@_brad_norman
A caution comes out on the green-white-checkered finish, and we'll try it again. #nascar nascar.com/en_us/nationwi…
8:10 p.m. ET: Crrrrrrunch. Pastrana and Bayne make contact.
8:06 p.m. ET: Heh, heh.
Jimmie Johnson @JimmieJohnson
I hope @ESPNNASCAR is gearing up for the post race pit brawls that are about to go down. #LeaveTheCamerasOn
8 p.m. ET: Habul collects sign on restart.
7:48 p.m. ET: Larson gets the trifecta.
7:40 p.m. ET: Five-Time is a Saturday-watcher.
Jimmie Johnson @JimmieJohnson
I'm sorry @maxpapis, that dude just ran you over. #NotCool
7:30 p.m. ET: Seriously?

Brad Norman@_brad_norman
Oh, and the fifth caution came out when Kenny Habul hit an advertising sign, sending it onto the track. Seriously. #nascar
7:27 p.m. ET: Kelly runs out of fuel.

7:23 p.m. ET: Nice recovery.
KyleBuschMotorsports @KBMteam
Car is good will pit here for tires and thinks we are in good shape considering late race cautions here are typical pic.twitter.com/HyxVMQdrzE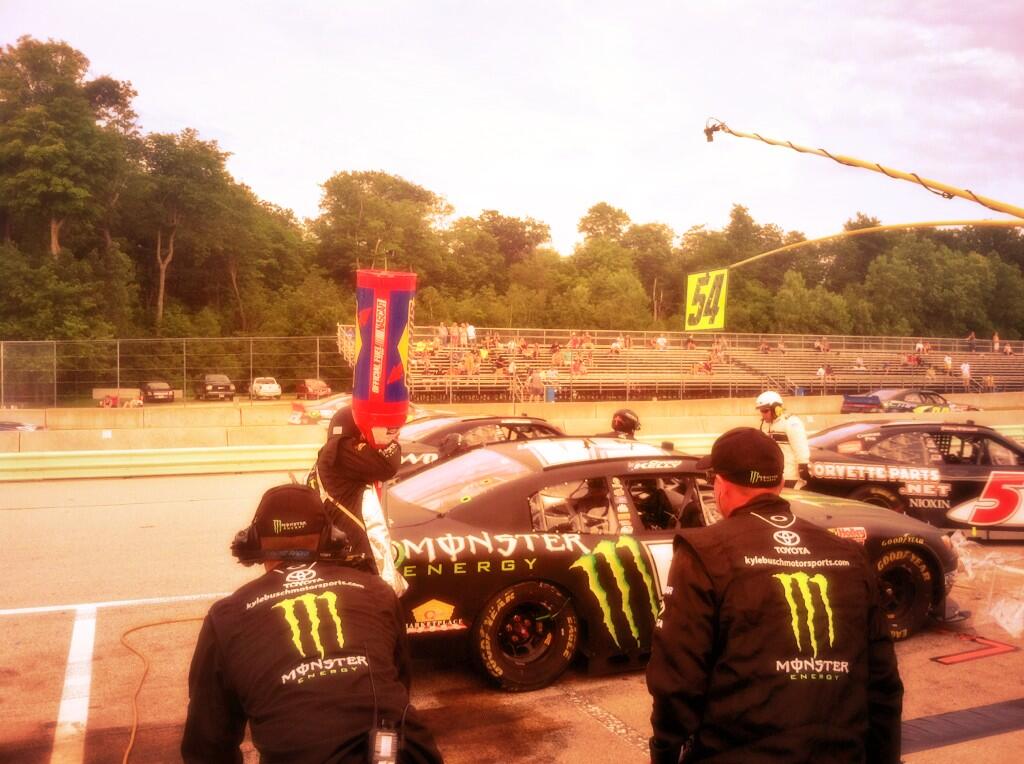 7:13 p.m. ET: It's like these two have a history, or something.
7:09 p.m. ET: Any sign of Stamos?
MWR Girls@MWRgirls
Just stopped in to see if the Tanner family was having a picnic today! pic.twitter.com/L4ZZG1BkqQ
7 p.m. ET: Sometimes off-roading is cool. Not in this case.
6:48 p.m. ET: Rough outcome for Kelly.
Brad Norman@_brad_norman
Owen Kelly, who dueled with @AJDinger for the lead, is stopped on the track. Something in his car broke. #nascar nascar.com/en_us/nationwi…
Brad Norman@_brad_norman
Kelly could be out of fuel, too. #nascar
6:42 p.m. ET: Wait, that's Sammy Hagar!
Randy Fuller@RandyPR99
#CarlEdwards giving a hauler tour to #SammyHagar @RaceSonoma #NASCAR #RFRDriven @sammyhagar pic.twitter.com/zkaPZu1QxN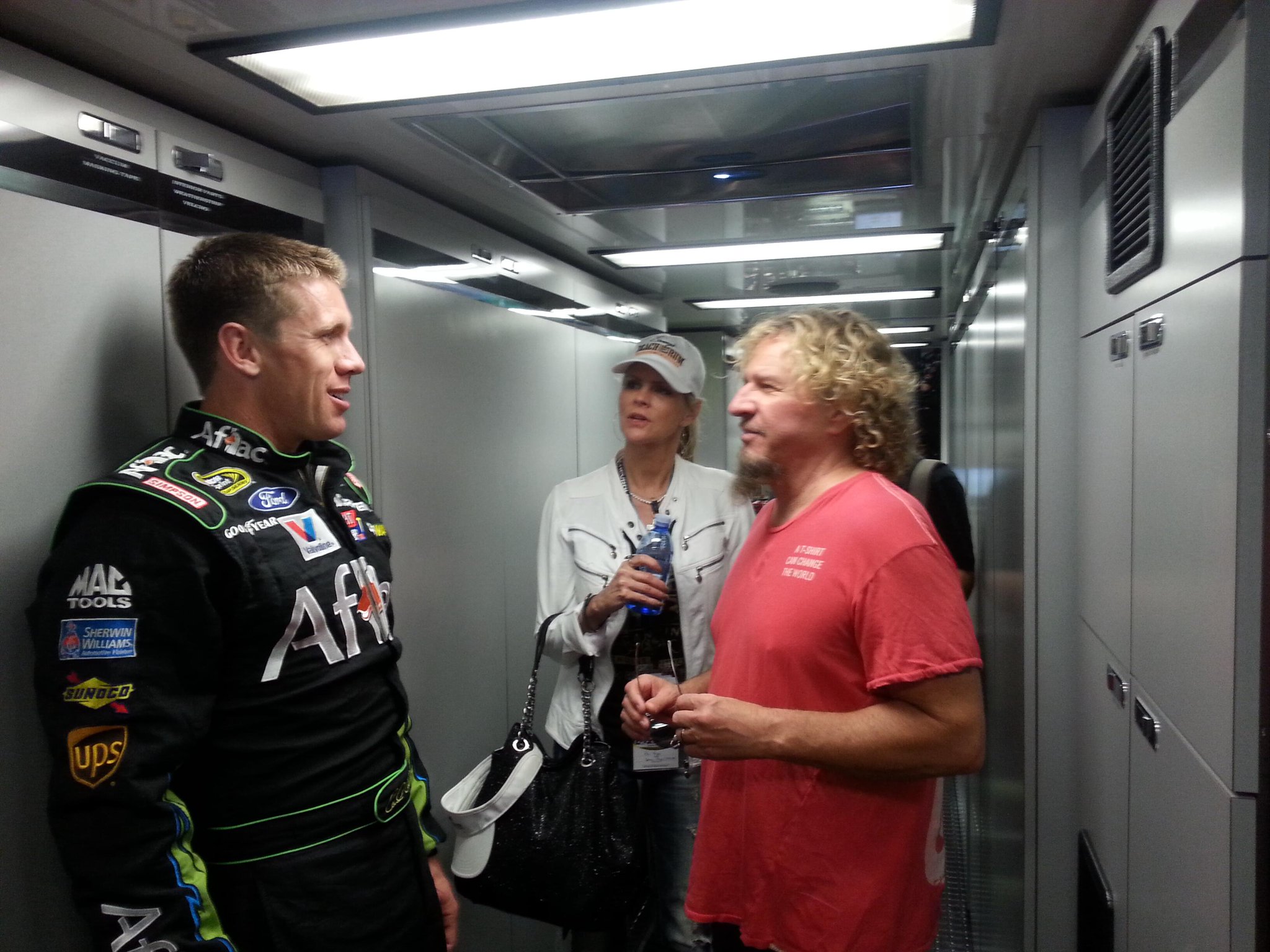 6:35 p.m. ET:
Elliott Sadler @Elliott_Sadler
Lap 23/50. @Elliott_Sadler says he needs more front grip and he is much tighter on the right turns. Currently p9 -PR
6:25 p.m. ET: Suppose it's fair to say McDowell's engine is ... smoked?
6:18 p.m. ET: The man needs a win. Badly.
Kurt Busch @KurtBusch
Qualified 7th - should be interesting to see how it all shakes out tomorrow
6:16 p.m. ET: Wonder what he'd say if Rowdy was behind the wheel?
KyleBuschMotorsports @KBMteam
Crew chief reminds Kelly "take care of it, this restart could be messy" 54 is p3 at lap 17
6:12 p.m. ET: Keeping a positive attitude, at least.
Aric Almirola @aric_almirola
Spoke too soon about my road course skills. Messed up on my lap today. Feel good about the race tomorrow though.
6:10 p.m. ET: And that right there is Brad Norman, our track reporter in Wisconsin.
Brad Norman@_brad_norman
Already two cautions, and we're through 15 of 50 laps. After pit stops, @pkligerman is the new leader. #nascar nascar.com/en_us/nationwi…
6:03 p.m. ET: Cool pit road shot of Nelson Piquet Jr.'s team in action.
Nelson Piquet Jr. @NelsonPiquet
The @Qualcomm crew changed 4 tires and added fuel- PR pic.twitter.com/byYLshrC3y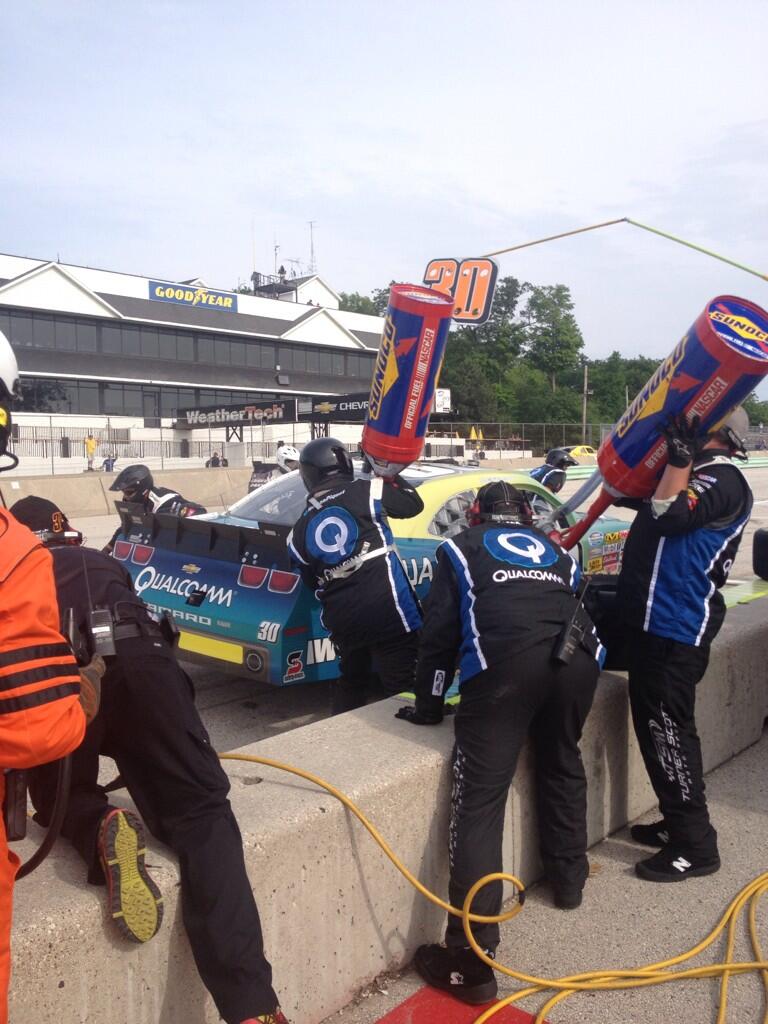 5:27 p.m. ET: Interesting tactic.
No. 60 TEAM@Pastrana60Team
Pastrana instructed to drop to the rear of the field.
4:39 p.m. ET: Tisk, tisk. You rule-breaker, Clint.
Clint Bowyer @ClintBowyer
Now this is my kinda joint. And yes for all u smart asses, I'm buying a round for taking this picture! pic.twitter.com/EY2FlApvpX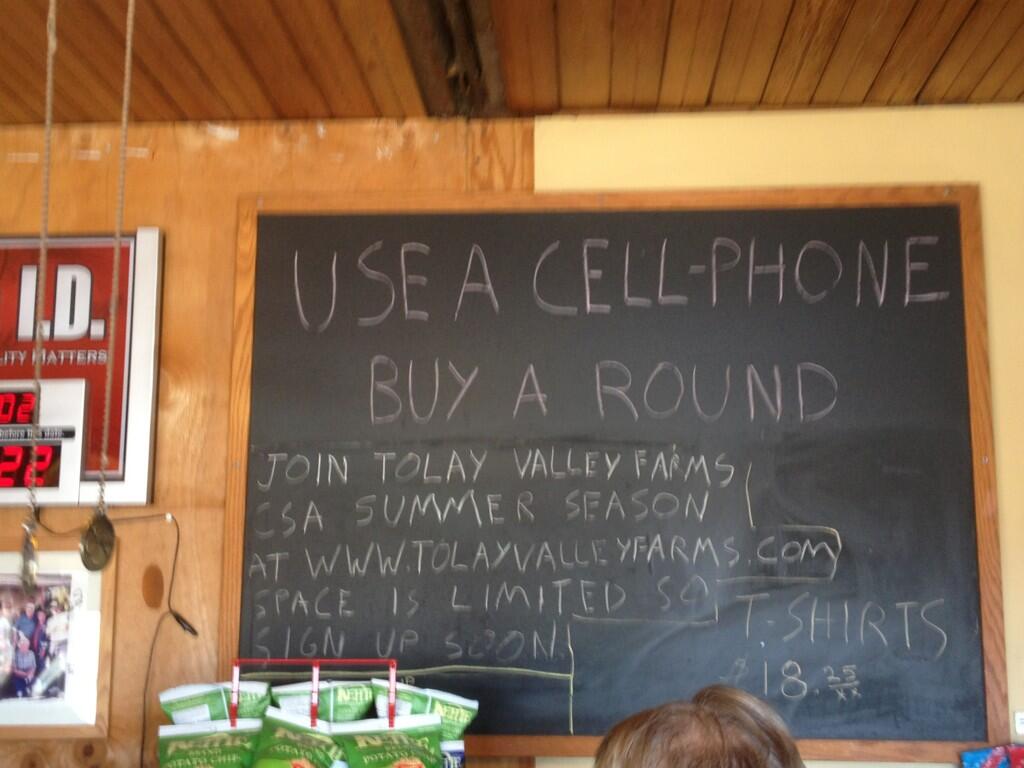 4:15 p.m. ET: It's always a great time for a haircut.
FrontRow Motorsports@FrontRowNASCAR
@DavidRagan making a different type of pit stop after quals. Getting a haircut at the @GreatClips tent. pic.twitter.com/jdP4x0SstH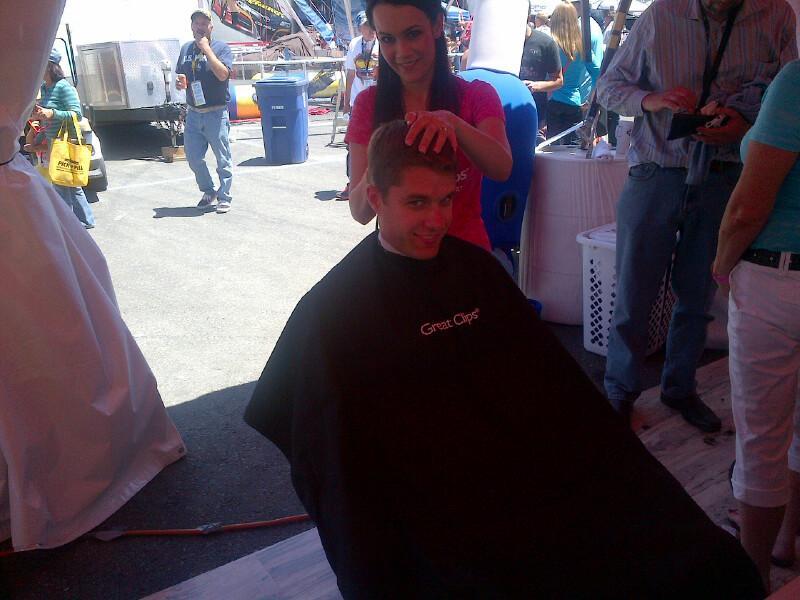 3:44 p.m. ET: And now presenting the new hot filter: 'Spy cam'.
NASCAR on SPEED @NASCARonSPEED
RT @SunocoRacing: .@jamiemcmurray will lead the field to green in @RaceSonoma's 25th #NSCS race. #turnright pic.twitter.com/HYyedBbMNU #nascar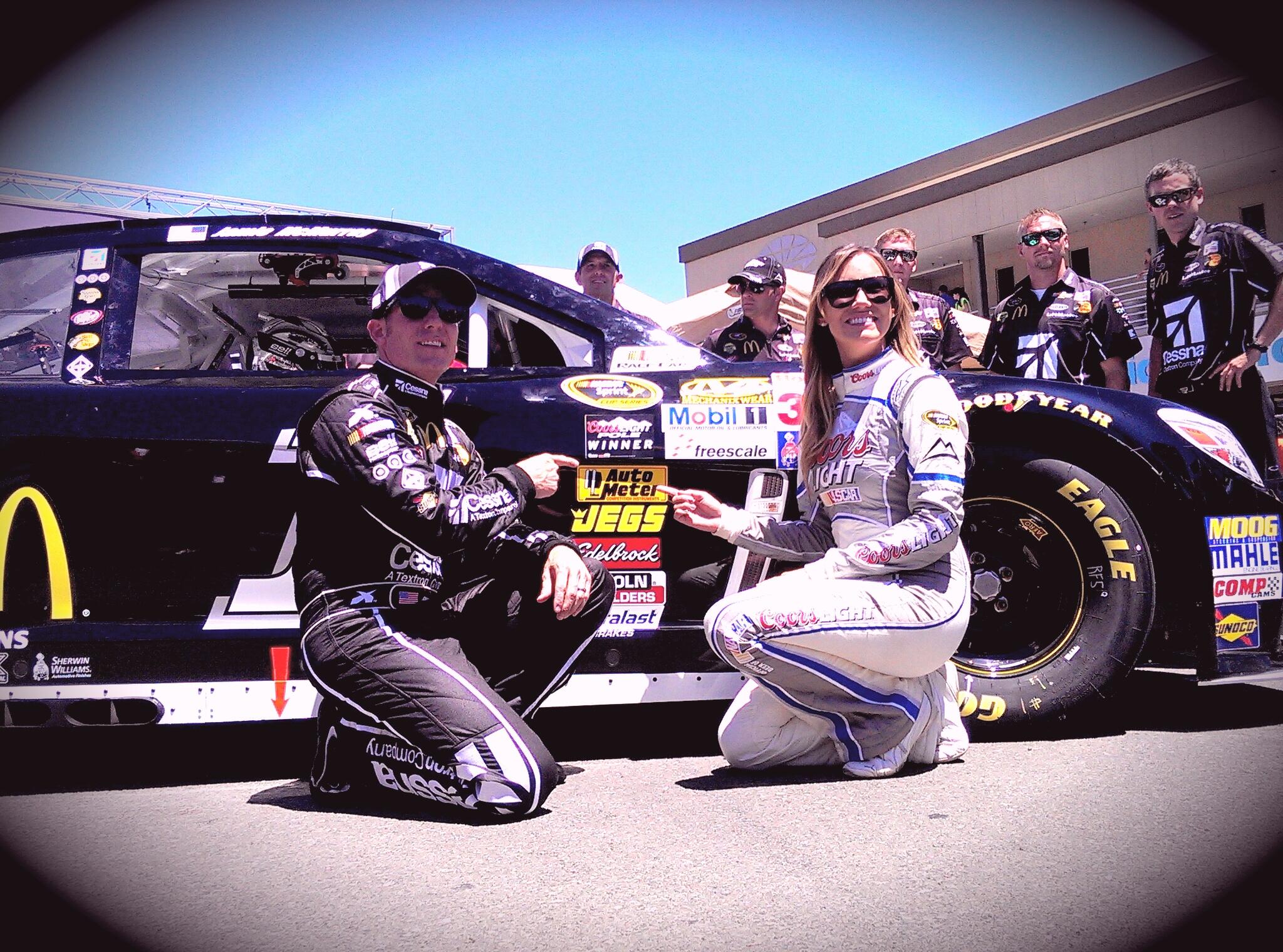 3:42 p.m. ET: Your defending winner, ladies and gents.
Clint Bowyer @ClintBowyer
Missed my lap a little and ended up 5th. BUT...tomorrow should be a helluva race for y'all. #grabbingears
3:31 p.m. ET: Got a long way to go, big guy.
Michael Waltrip @mw55
My goal. Get all #shaggy on it! @napaknowhow pic.twitter.com/zdEsBeDDbS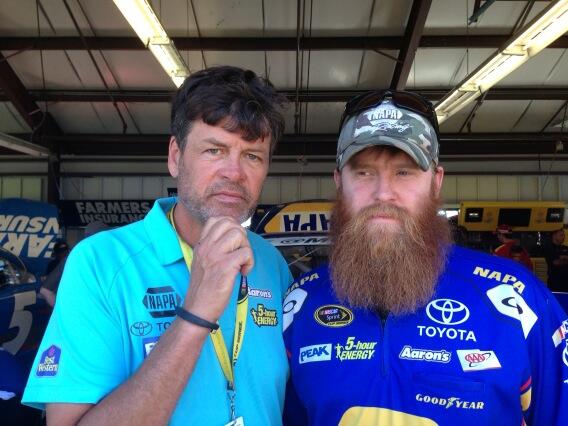 3:28 p.m. ET: We could be looking at back-to-back solid weekends for Ford.
RPMotorsports @RPMotorsports
A couple of @FordRacing drivers will start second and third with @MarcosAmbrose second. pic.twitter.com/h6nVLkcCnH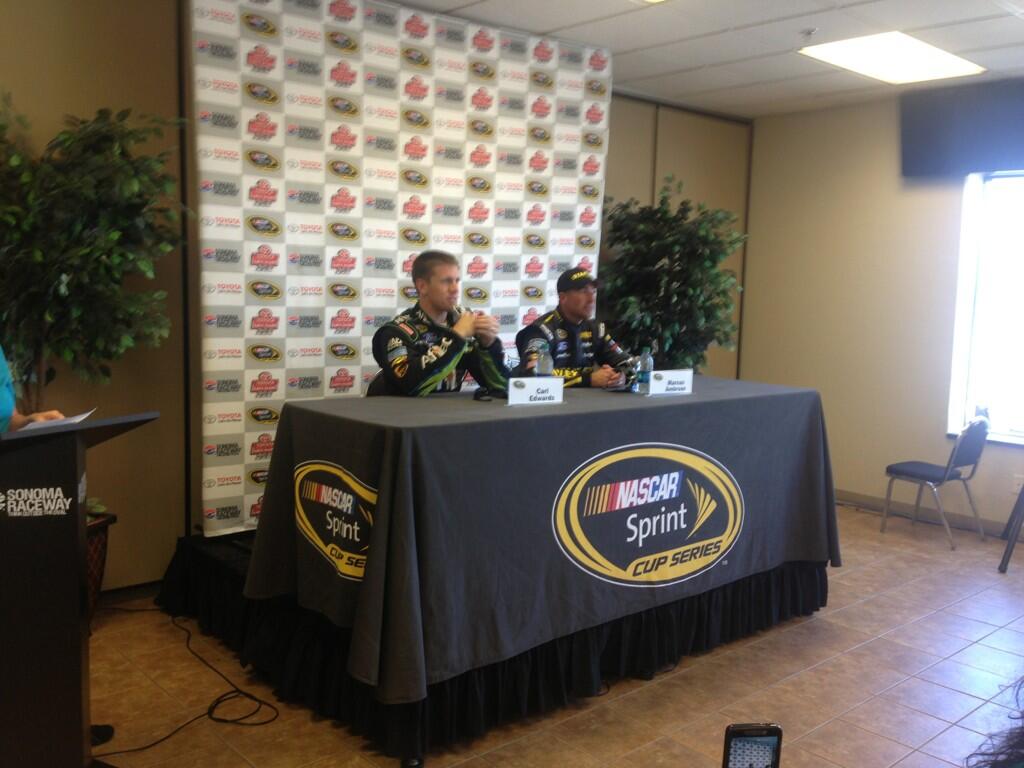 3:26 p.m. ET: Courtesy of our other at-track reporter, Holly Cain. Go on and give her a follow.
Holly Cain@_HollyCain
Edwards' third place start is the first time he's ever started among the top-10. #NASCAR
Holly Cain@_HollyCain
Carl Edwards calls this "the most fun race of the year" #SONOMA #NASCAR.
3:24 p.m. ET: Today HAD to feel extra good for AJ Allmendinger, who earned his first career Nationwide Series pole.
NASCAR Nationwide @NASCAR_NNS
RT to congratulate @AJDinger on his @CoorsLight Pole Award win! Race starts at 5 p.m. ET on ESPN #NASCAR pic.twitter.com/RReNh43fXM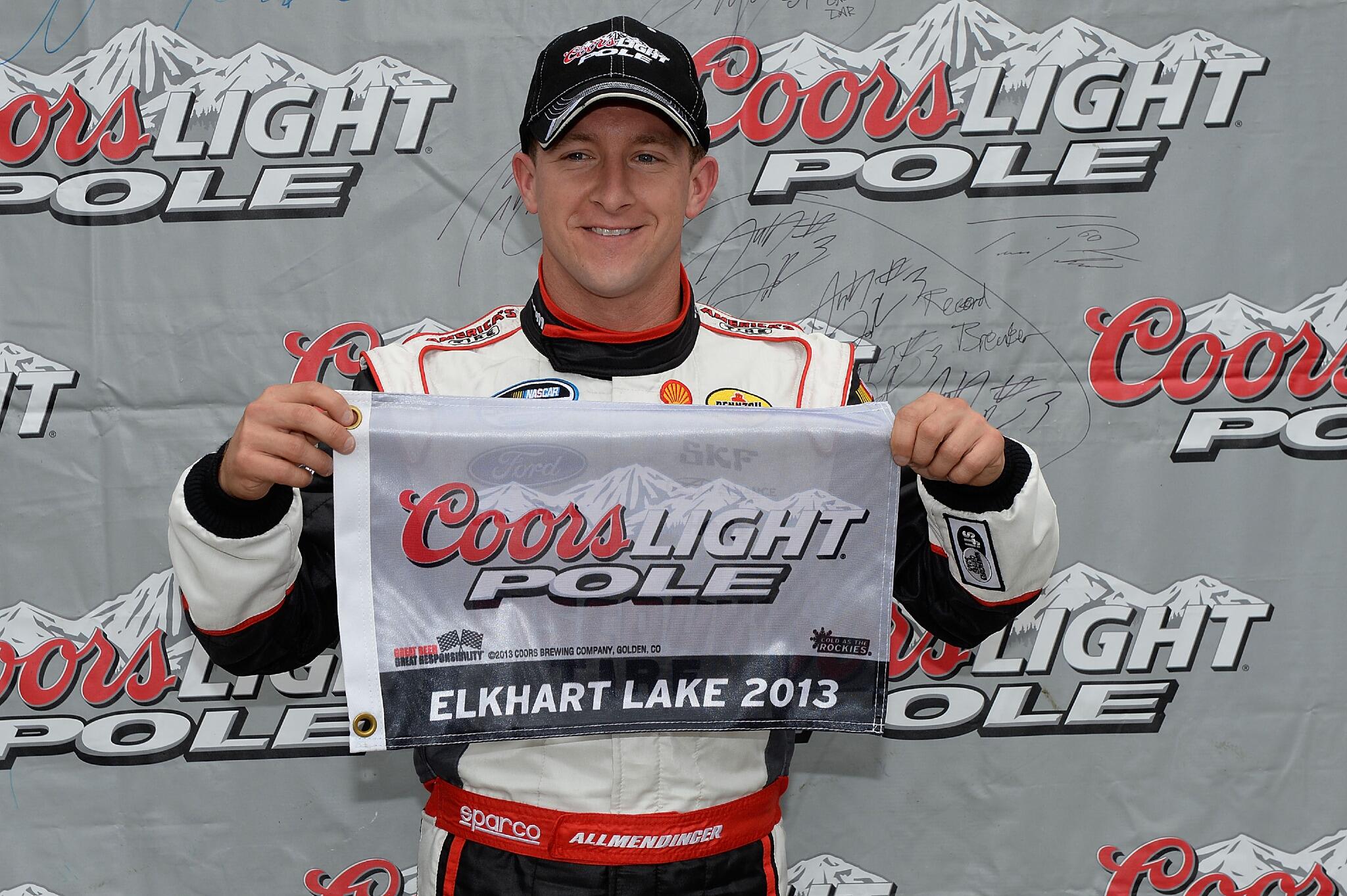 3:19 p.m. ET: Big pole for McMurray. Needs a big race to jumpstart season.
NASCAR Stats@NASCARStats
That's a wrap - Jamie McMurray grabs the #CoorsLight pole, his 2nd at @RaceSonoma #NASCAR
3:18 p.m. ET: Happy 11th birthday, Jeffrey Earnhardt!
Jeffrey Earnhardt@JEarnhardt1
Not the Qrun I wanted(p32) but the guys @GoGreenRacing made up for it with a bday cake now I gotta step up😠game face pic.twitter.com/I2GYjNRk6n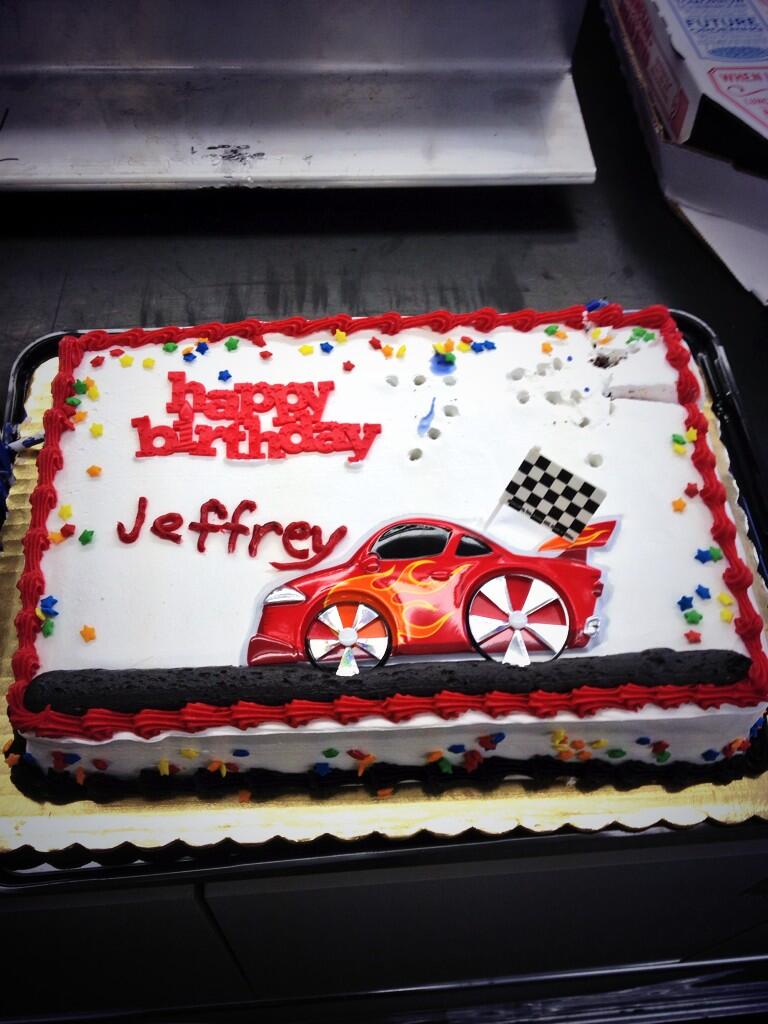 3:17 p.m. ET: JJ Yeley and Co. checked out the Giants game last night. No word yet on if they were able to help Tim Lincecum fix his mechanics.
JJ Yeley @jjyeley1
The view from the back of AT&T stadium in San Francisco. Great stadium, my entire team had a blast instagram.com/p/a30-RiHG3-/
3:05 p.m. ET: So, so awesome.
NASCAR Nationwide @NASCAR_NNS
PHOTO: @TravisPastrana catches some air ahead of #MikeBliss in practice yesterday #JvilleSausage200 #NASCAR pic.twitter.com/nH96MyWdTA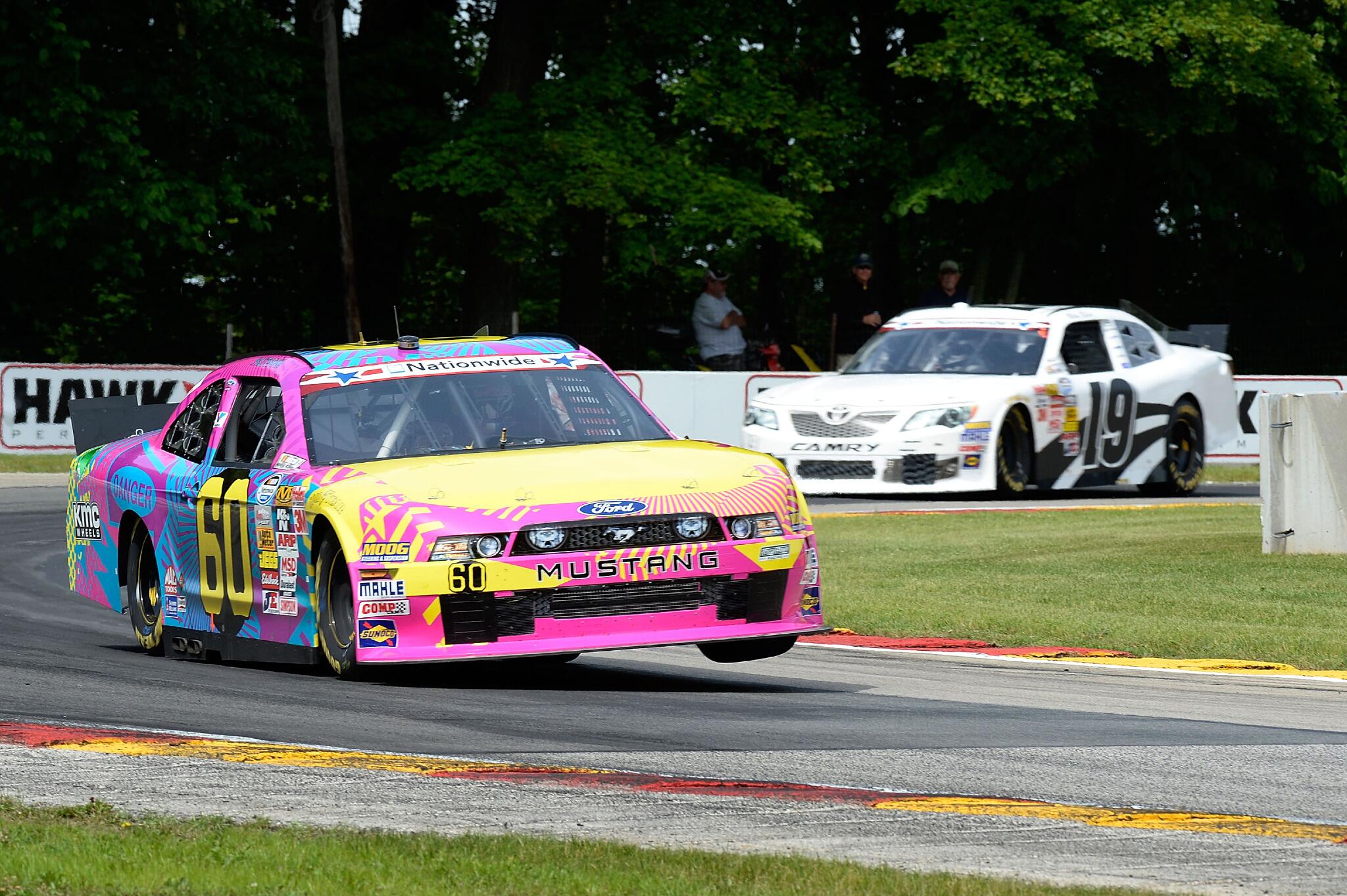 2:56 p.m. ET: This has to be a favorite weekend of these two road course vets.

RPMotorsports @RPMotorsports
Out on the grid now for qualifying is @MarcosAmbrose. Chatting with Mr. Montoya. pic.twitter.com/mk0yjUnOba
2:54 p.m. ET: Just one never-ending loop of zoom.
2:53 p.m. ET: Menard looking to back up a strong Michigan weekend.
NASCAR on SPEED @NASCARonSPEED
RT @RCR27PMenard: Watching qualifying, getting ready to make his group run. pic.twitter.com/pfzGUdgB27 #nascar
2:51 p.m. ET: Ooo, vintage.
Hendrick Motorsports @TeamHendrick
@kaseykahne talks to his car chief @RaceSonoma before qualifying the @FarmersRacing Chevy SS pic.twitter.com/cFeROnPrjq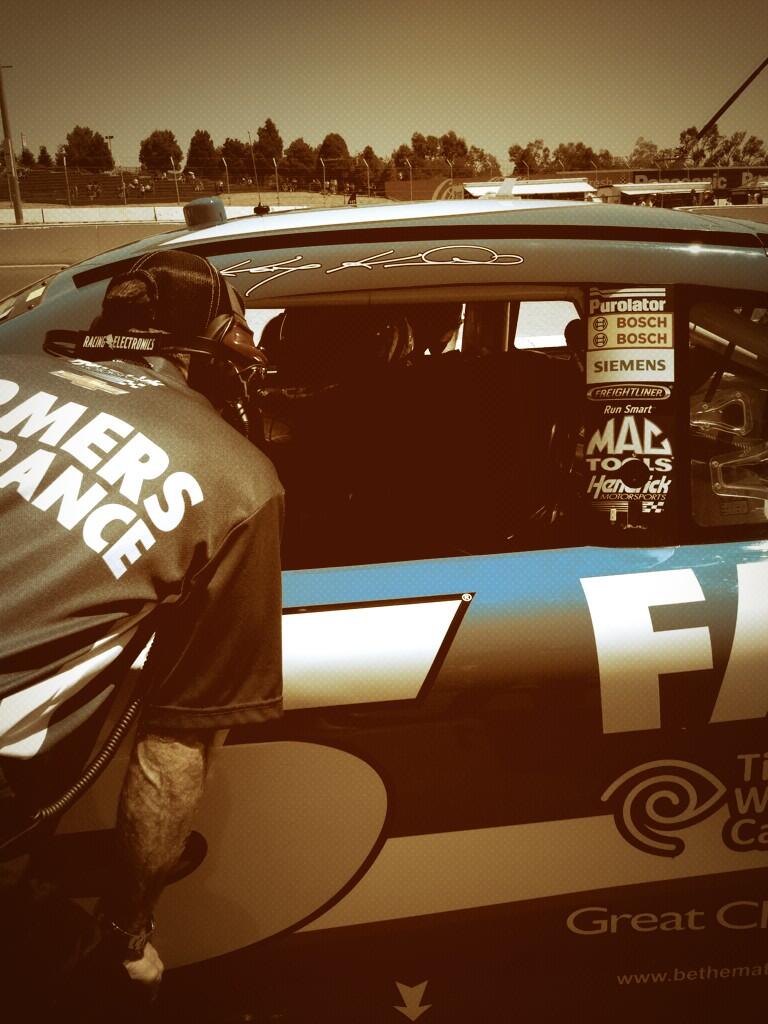 2:49 p.m. ET: Can't wait!

Paulie Harraka @paulieharraka
Ready for NASCR interview on NASCAR.com tomorrow. pic.twitter.com/X4r2isWmk1
2:45 p.m. ET: Check out the pit stall assignments for tonight's race.
2:42 p.m. ET: How will Jimmie do on a road course?
Miss Sprint Cup @MissSprintCup
Arriving early for his qualifying heat, @JimmieJohnson looks ready to roll - BW pic.twitter.com/CDTricK0mh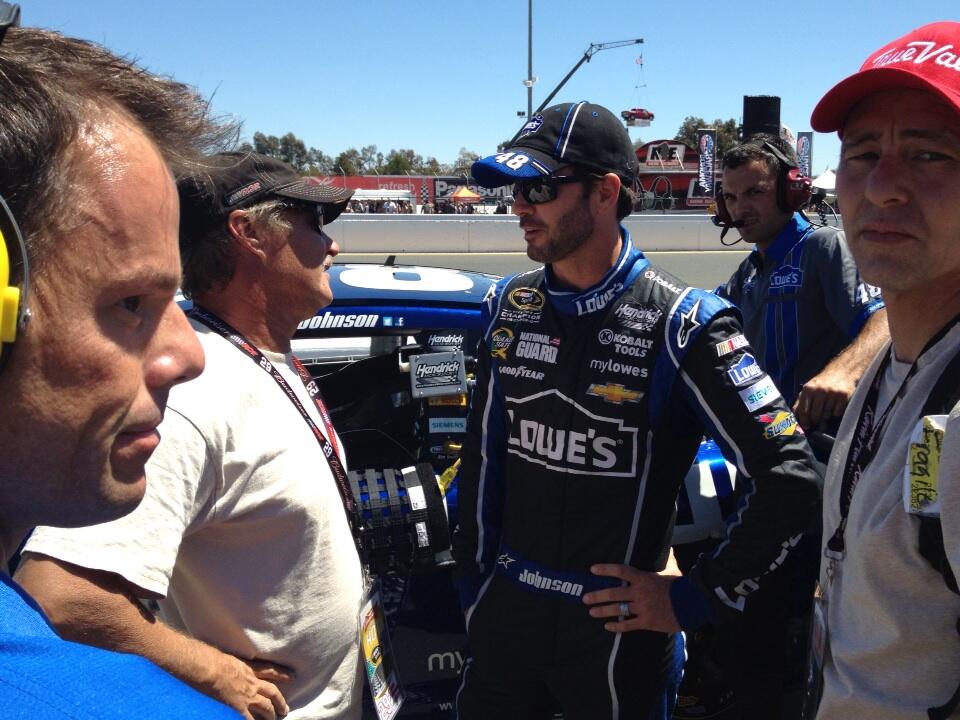 2:38 p.m. ET: One of our Sonoma trackside reporters, Zack Albert, snaps a photo of that guy creating all the buzz.

Zack Albert @zack_albert
Our visitor from the Great White North, #JacquesVilleneuve@RaceSonoma. #NASCAR #TSM350 pic.twitter.com/Xsdz9zwNsX