Driver of the No. 15 Michael Waltrip Racing Toyota will take his Duck Dynasty-inspired Camry to Watkins Glen
Clint Bowyer heads to Watkins Glen this weekend still in search of his first win of 2013. While he has enjoyed a great amount of success at Sonoma Raceway, another road course, the 2012 Sprint Cup runner up hasn't dominated The Glen quite the same.
Even if he doesn't end up in Victory Lane on Sunday, at the very least he can take solace in the fact that he had the coolest ride, by far.
After appearing on the A&E hit show "Duck Dynasty" last year, Bowyer has formed a close bond with the stars of the show, the Robertson family. The Robertsons, of course, own a family-operated business, Duck Commander, operated in West Monroe, Louisiana, which makes products for duck hunters.
Bowyer's No. 15 Michael Waltrip Racing Toyota Camry will sport the faces of the show's four leading men, in order from left to right: Jase, Si, Willie, and Phil Robertson.
Clint Bowyer @ClintBowyer
If this don't scare the competition, I don't know what will. @peakauto @williebosshog @JaseDuckman @friar_martin_dc pic.twitter.com/LdJbNoztUT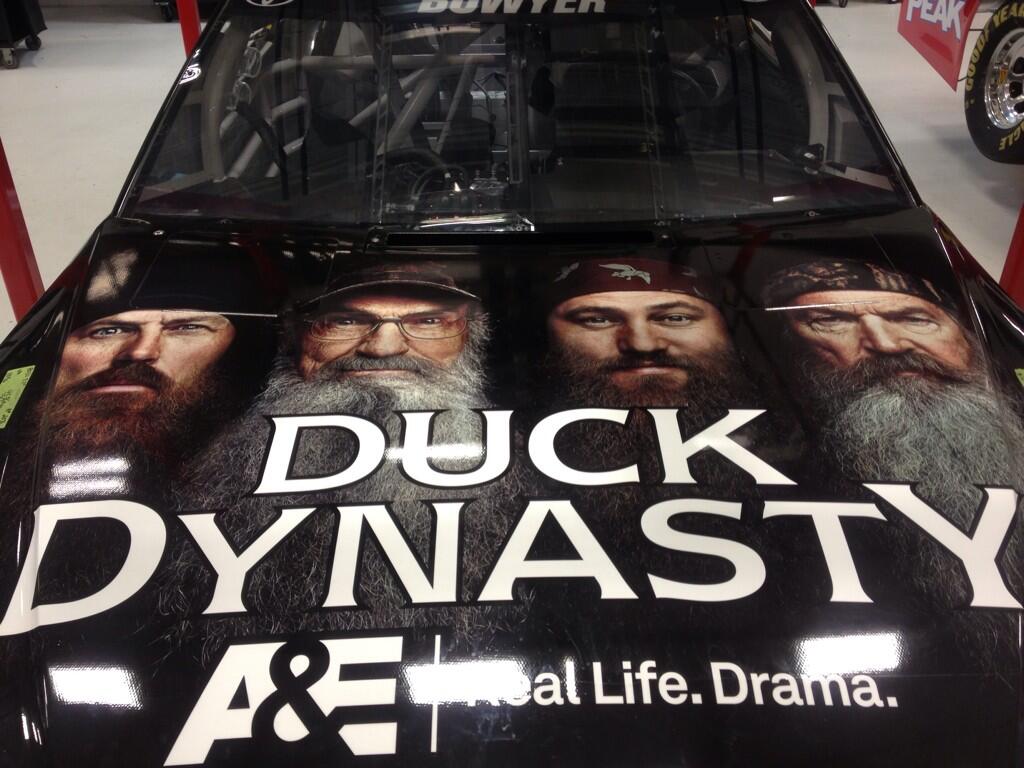 Clint Bowyer @ClintBowyer
@williebosshog @JaseDuckman @friar_martin_dc U think we should let Si drive this baby? He says he's got the talent. pic.twitter.com/A8IrCj4gCr