Matt Di-Big-One
During the NASCAR offseason, friends of Joe Gibbs Racing satisfy their racing fix using iRacing for an online winter series. Monster Energy NASCAR Cup Series driver Matt DiBenedetto, newly signed to now-JGR-affiliate Leavine Family Racing, made a start in the series at Talladega Monday night.
https://twitter.com/mattdracing/status/1072294181123559424
It did not go well.
Talladega typically means the "Big One" and it's certainly the case on iRacing, too. On the opening lap of the race, a major crash swallowed up dozens of competitors, including DiBenedetto.
Dang it I got caught up in a crash lap 1 haha https://t.co/YIa5Xpxa5i

— Matt DiBenedetto (@mattdracing) December 11, 2018
Life comes at you fast.
Majeski's Snowball Derby Prep
No way for drivers to prepare for the Snowball Derby? Not so fast, according to Ty Majeski.
Disagree! You can get on @iracing to prepare. @5FlagsSpeedway is awesome on there! https://t.co/IMH1tKJpRg

— Ty Majeski (@TyMajeski) November 28, 2018
The advance prep must have worked for Majeski, who finished second behind Noah Gragson in one of the biggest short track events of the year.
https://twitter.com/TyMajeski/status/1069398865638539265

Roval Revolution
The most recent quarterly build for iRacing included the public release of the laser-scanned Charlotte road course, previously only available for testing to real-life drivers who used iRacing to log laps on the simulation before the race in September.
https://twitter.com/iRacing/status/1067846777544589312
Camping World Truck Series driver Robby Lyons shared his initial Roval attempt — and, well, let's just be thankful for pixel-based tire barriers instead of their real-life car-mangling equivalents.
https://twitter.com/RLRacing2/status/1070129685407895552
Look out for those turtles.
⚠️Proceed with Caution ⚠️ pic.twitter.com/JvKt01OpOv

— iRacing.com (@iRacing) December 5, 2018
Day-to-Night Time is the Right Time
The long-awaited day-to-night time-of-day transition was also featured in iRacing's latest update, allowing track conditions and visuals to change over time.
iRacers, enjoy some more scenes of day/night transitions as the new build deploys! pic.twitter.com/KdOyWNi9oR

— iRacing.com (@iRacing) December 4, 2018
It's another step toward the ultimate simulation experience.
NASCAR PEAK ANTIFREEZE iRACING SERIES UPDATE
What would you do if four-time champ Ray Alfalla — the undisputed GOAT — joined your session in iRacing? The Internet had some answers.
https://twitter.com/iRacing/status/1072144403588964353
"Noah Gragson has disconnected from the server" https://t.co/XijzdVoyRQ

— Noah Gragson (@NoahGragson) December 10, 2018
— Ryan Preece (@RyanPreece_) December 10, 2018
— NASCAR (@NASCAR) December 11, 2018
The don. @rayalfalla @iRacing https://t.co/oA2syakUaC

— PEAK Auto (@peakauto) December 10, 2018
@rayalfalla pic.twitter.com/xR4libwESQ

— Bobby Zalenski (@bobbyzalenski) December 10, 2018

Too soon, Bobby?
IRACING PAINT SCHEMES OF THE WEEK
Stephane Parent wasted no time re-creating Alex Bowman's 2019 Monster Energy NASCAR Cup Series ride for iRacing.
The NASCAR offseason means it's time to test for the upcoming season. Cory H Harts made an iRacing test car that mimics real-life barebones pre-decal-shop testing cars.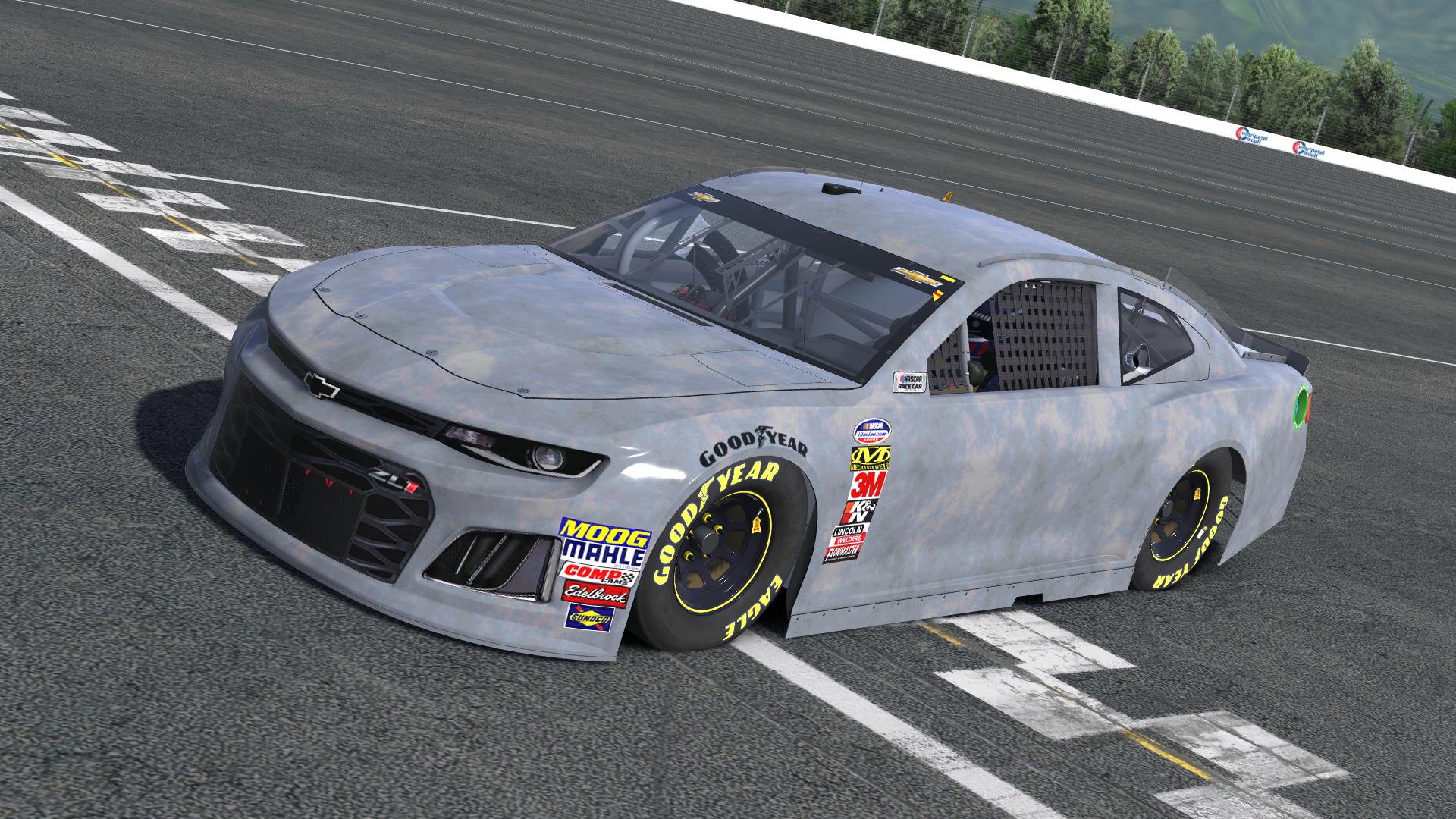 VIDEO OF THE WEEK
How good are NASCAR PEAK Antifreeze iRacing Series drivers? Well, watch Logan Clampitt execute a flawless pass for the lead — one-handed, sipping a drink.
Now, that takes talent. Way to stay quenched.